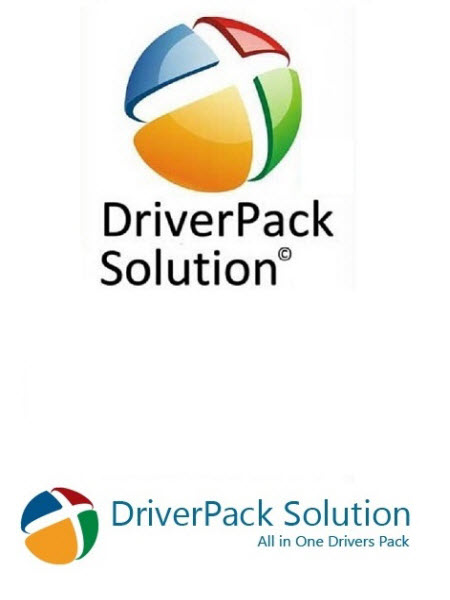 DriverPack Solution v17.7.101 Multilanguage | Size 19 GB
Release Date
: December 2018
Languages
: English / Multilanguage
Operating System
: Windows XP / Vista / Windows 7 / Windows 8 / Windows 8.1 / Windows 10
System Type
: 32-bit / 64-bit
DriverPack Solution 17 - an updated version of the powerful program that can automatically install the drivers on your computer. This version has many new features and optimized for all platforms (x86-x64), and also supports the new operating system Windows 10. The all-new shell DRP 17 automatically select and install the correct driver for your computer. This version has many new features and optimized for the new operating system Windows 10. Compared with the previous version of the DRP 17 in this version is much fixed shell and completely new driver packs. Installing the driver is in a shell just a few clicks, and this process can be fully automated. Thanks freshest driver-pakam, the program will install drivers on virtually any computer of any age.
The program is suitable for all models of computers. That includes drivers for laptops:
-----------------------------------------------------------------------------
Acer, ASUS, HP, Dell, MSI, Samsung, Toshiba, Sony, Lenovo, Fujitsu, Fujitsu Siemens, eMachines, Packard Bell, Clevo, BenQ, Notebook, IBM, Apple, Intel, LG, Compaq, Depo, NEC, Gericom, Matsushita, Medion, K-Systems, Gigabyte, SiS, Gateway.
drivers
-------
Motherboard, sound card (audio), Video Card, Network Card, Wi-Fi, chipset, controller, Bluetooth (bluetooth), Modem, Web-camera, card reader, CPU, input devices, monitor, printer,
scanner, USB, Other .
Features:
----------
· Work with any driver packages (7z archives, zip), for any OS starting from Windows XP
· Work as under 32 bit, and under 64 bit
· Possibility of group and selective installation of drivers
· Ability to process finish files in Bashrat packages
· Transparent settings of the program (all parameters are changed through settings). All settings are stored in a single ini-file.
· Fast creation of a database of drivers (also the ability to create all databases with one button)
· Friendly and responsive interface
· View device list for local PC
· View drivers for driver package
· Ability to work from any carrier
· The ability to add and launch additional utilities from the program interface (to add, use the settings menu-additional utilities). Ie to some extent can be used as autoruns for your
Buy Premium From Links To Get Maximum Speed , Ability To Complement The Download And No Waiting
Download Rapidgator
Code:
https://rapidgator.net/file/9cb8b6927cbe40b8aa8c5419ae501e80/DriverPack.Solution.v17.7.101.part1.rar.html
https://rapidgator.net/file/4915f8cb6c1e4f0ee90dfe230eb2a7c7/DriverPack.Solution.v17.7.101.part2.rar.html
https://rapidgator.net/file/f2a074547d3abc29d6840eb939be9610/DriverPack.Solution.v17.7.101.part3.rar.html
https://rapidgator.net/file/e2e1b72fde4b9726cdcf067088768145/DriverPack.Solution.v17.7.101.part4.rar.html
https://rapidgator.net/file/aee17a69452a9adaa7a240f128d81258/DriverPack.Solution.v17.7.101.part5.rar.html
https://rapidgator.net/file/71ee933027829998119caa0af42326f7/DriverPack.Solution.v17.7.101.part6.rar.html
https://rapidgator.net/file/98f2bb353fdf39d26b4a5d03f5fda893/DriverPack.Solution.v17.7.101.part7.rar.html
Download UploadGIG
Code:
https://uploadgig.com/file/download/C1a256Cbd3f73A1b/DriverPack.Solution.v17.7.101.part1.rar
https://uploadgig.com/file/download/0439c0128b660e2e/DriverPack.Solution.v17.7.101.part2.rar
https://uploadgig.com/file/download/21abBeb43845f022/DriverPack.Solution.v17.7.101.part3.rar
https://uploadgig.com/file/download/a193B99de6B7a3df/DriverPack.Solution.v17.7.101.part4.rar
https://uploadgig.com/file/download/33ba001EaB061069/DriverPack.Solution.v17.7.101.part5.rar
https://uploadgig.com/file/download/B7855f484C34de5b/DriverPack.Solution.v17.7.101.part6.rar
https://uploadgig.com/file/download/2f1D4Ae25803bb8d/DriverPack.Solution.v17.7.101.part7.rar